Litecoin News:Litecoin Halving Spark Crypto Alt Season and Boost Bitcoin Price Higher, Can it?
Each halving in Bitcoin is typically front run by a bull cycle, where the price of the leading cryptocurrency by market cap experiences rapid volume expansion and price mark up. The digital silver to Bitcoin's digital gold, Litecoin, also experiences such a phenomenon ahead of its halving – an event scheduled at regular intervals that reduces the block reward miners receive for validating the network.
With Litecoin's halving in less than 70 days away, the market is watching the #5 ranked cryptocurrency to see if it once again carries the market higher. The last time Litecoin caused the entire crypto market to rally, it was the catalyst that helped put in Bitcoin's bear market bottom and sparked a mini alt season. Will Litecoin once again spawn an all-out alt season and help Bitcoin's parabolic move trend even higher?
Litecoin Breaks $100 Again, Confirms As Support, Off to the Races?
The crypto market is becoming increasingly bullish on Litecoin as the crypto asset nears closer and closer to its halving – an upcoming event in which the Litecoin supply is diminished. The halving, which will see the block reward miners receive cut in half, taking the reward from 25 LTC to just 12.5 LTC.
Related Reading | Will Litecoin (LTC) Rally to $1,000 After August 2019 Halving?
In the past, these halving events are typically front run as investors anticipate an offsetting of supply and demand that drives the price of these scarce, hard-capped, deflationary assets to skyrocket in short order.View image on Twitter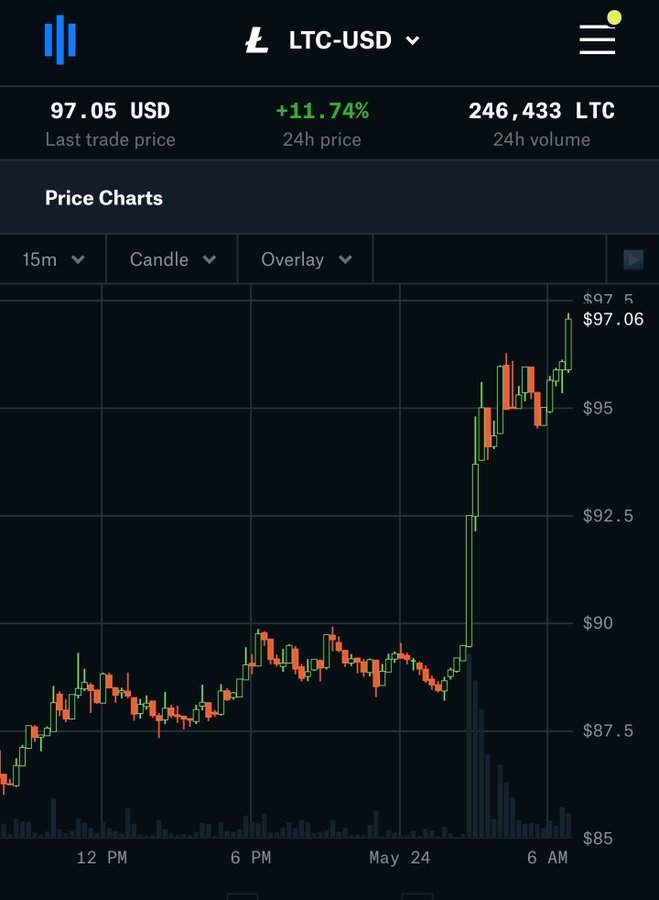 Here comes the halving FOMO, c'mon my little chickun. $ltc time is here! #Litecoin

PS, if the market follows litecoin again we are in good shape!410:54 AM – May 24, 2019See Shardi B's other TweetsTwitter Ads info and privacy
Crypto analysts and traders who are watching Litecoin price charts are calling for the confirmation of cup and handle formations to play out, taking the price of the digital asset as much as 50% higher in anticipation of the upcoming halving.View image on Twitter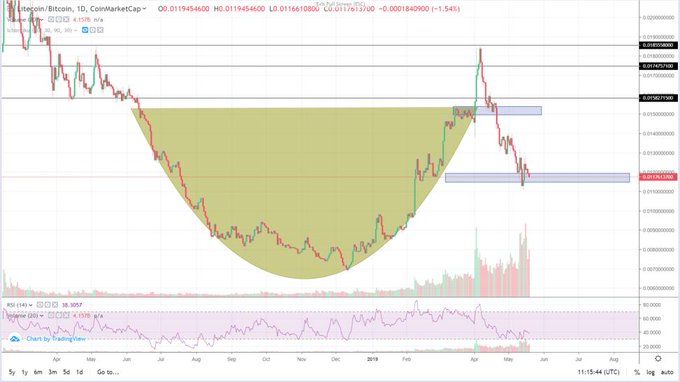 we are good to buy on this spot OR NOT ?
halving is realy near $ltc
august 6 is the $ltc halving https://www.litecoinblockhalf.com/ 4811:18 AM – May 19, 201931 people are talking about thisTwitter Ads info and privacy
Today, Litecoin broke up above $100 once again, which it is now currently retesting to confirm as support.
I see $LTC just broke $100.Moon Overlord@MoonOverlordThe #Litecoin halving is quickly approaching

LTC bottomed approximately 200 days before it's halving in 2015

We are almost exactly 200 days away from the next $LTC halving

LTC peaked 2+ years after it's halving, If it follows a similar path this time the peak will be in 2021753:03 PM – May 24, 2019Twitter Ads info and privacySee Moon Overlord's other Tweets
The bullish price action in Litecoin has been enough to lead the entire crypto market into a recovery following this week's bleeding out across most trading pairs.
#Litecoin $LTC continues to lead the #crypto market, including #Bitcoin $BTC. Follow the #chikun.24:59 PM – May 24, 2019Twitter Ads info and privacySee [₡ryptocasca]'s other Tweets
Litecoin also helped to drag the price of Bitcoin higher with the #1 cryptocurrency by market cap reaching above $8,000 once again, but continuing to struggle with overhead resistance at $8,100.
#Litecoin about to single-handedly drag $BTC out of this price range to new highs $LTC $BTC $crypto24:37 PM – May 24, 2019Twitter Ads info and privacySee Crypto₿anksy's other Tweets
While the #5 ranked cryptocurrency was able to help Bitcoin continue to climb higher, Litecoin itself has gained 10% against the BTC ratio on the LTC/BTC trading pair. Against USD the LTC pair is in a clear, valid uptrend.View image on Twitter
$LTC #Coinbase#TAtip: General rule in TA, it takes two points to draw a trend-line, a third to confirm validity.3:19 PM – May 24, 2019See Cow Jones's other TweetsTwitter Ads info and privacy
The reason behind Litecoin dominance increasing relative to Bitcoin, is due to the closer proximity of Litecoin's halving, which is fueling the positive sentiment.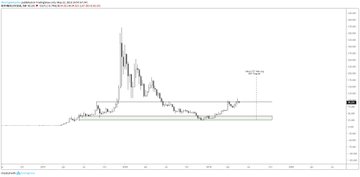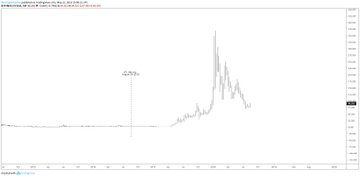 TheCryptoCactus@TheCryptoCactus
$LTC not going long into resistance but will be slowing starting to add to my bag as we head straight towards the next halving in roughly 75 days for #litecoin.

Wouldn't expect something crazy but likely price will follow speculation and hype as we get closer to 6th august 2019.173:09 PM – May 22, 2019See TheCryptoCactus's other TweetsTwitter Ads info and privacy
Those that are overly bullish on Litecoin have to look no further than previous halving to justify their positions. In the past, price rose rapidly ahead of each halving. There's also a potential fractal playing out, according to some traders.View image on Twitter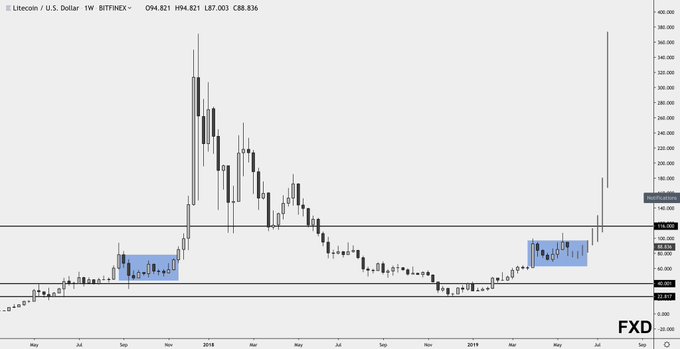 $LTC Imagine this fractal plays out… #crypto #altcoin151:58 PM – May 20, 2019See [ FXD ]'s other TweetsTwitter Ads info and privacy
Most analysts have targets for the altcoin somewhere upwards of $150 and higher. For the ratio, traders are targeting 0.02 or higher.
Disclosure: Opportunistic fraudsters are taking advantage of this market, offering investments in cryptocurrencies and doing everything they can to defraud unsuspecting victims, Anyone who invests in cryptocurrencies should thoroughly research the company they are choosing to invest with to avoid scams.
Click on the link to invest and start earning today: The Most Trusted Crypto Company
Please kindly share on all Social Media Platforms. Thanks